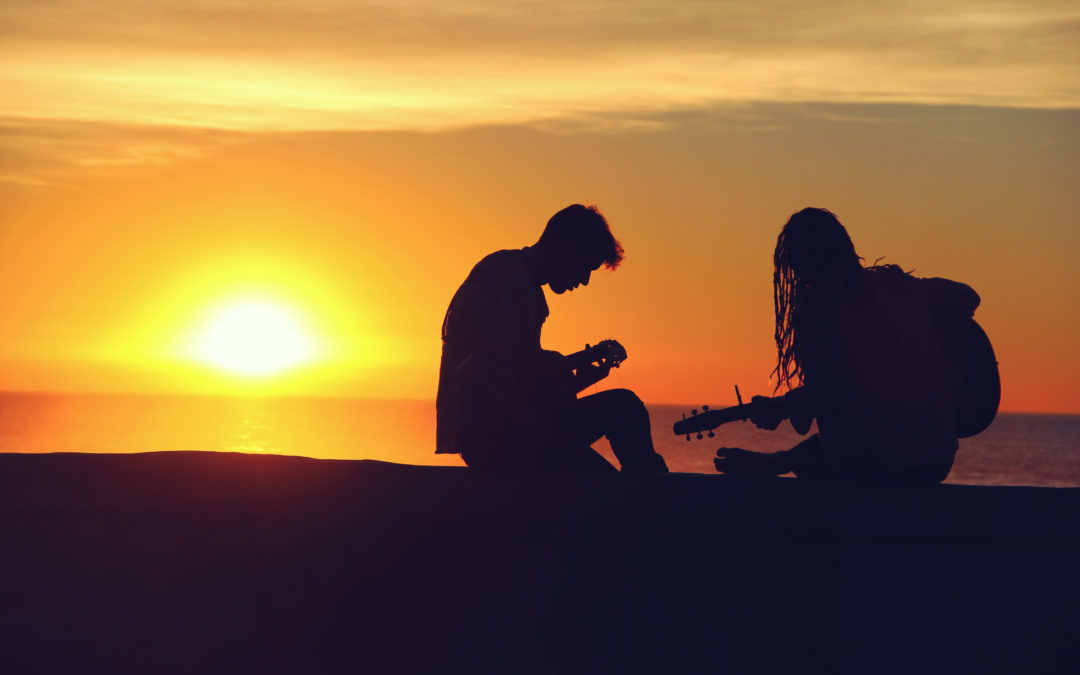 "Gonna travel, gonna travel wild and free
I'm gonna pack my bags because this great big world is calling me"
Elvis Presley – Harem Holiday
Music — the universal language that draws humans together regardless of race or color or country — is an adventure in itself. When the travel bug bites, here are the best places for musicians to go and discover the magic of music.
1. Paris
From Chopin to Edith Piaf, from ballet to muses in cinematic cabarets, Paris has been both home
and destination for music lovers around the globe. Come here to be whisked away on an adventure of fantasy and reality, following the footsteps of many a bohemian traveler with a guitar. You'll enjoy the accordion street music as well as the theatrical jazz concerts. Visit the hometowns of famous  artists and musicians, and find your own inspiration for your next composition.
2. Vienna
Once known as the European capital of music, it's still where you can hear some of the most renowned notes wafting through the air: Beethoven, Haydn and Mozart all congregated here, learning from their mentors and writing their own stanzas. Many music festivals take place annually, from pop to electric, classical and everything in between. Once you've been here and waltzed to Strauss' "The Blue Danube," you can truly say you've experienced "The Sound of Music."
3. Leipzig
This historic German city can lay claim to many things, including the beginning of the East German demonstrations that led to the eventual fall of the Berlin Wall and reunification of Germany. But it was also here where a young Bach worked in the 1700s, directing the Thomas Choir. No other than Wagner was born and raised here, and today, it is the home of the International Bach Competition Festival.
4. Rio de Janeiro
Travel to Rio to experience the original sounds of bossa nova, to samba and to play your guitar on the city streets as people dance without hesitation. You can visit the world-famous clubs and attend the annual Mardi Gras. Everything is loud and beautiful in this city! No doubt you'll be writing your own tunes to jam to and finding collaborations with other music lovers everywhere in this invigorating city.
5. Nevada
Come here to attend Burning Man, a community art and music event that takes place between August and September every year. Leave your inhibitions at home while you experience this once-in-a-lifetime gathering that attracts travelers, musicians and artists from all over the world. There's nothing quite like it in any desert, in any other part of the world.
Want more tips for music lovers and music-friendly places around the world? Stay tuned to our blog and updates!