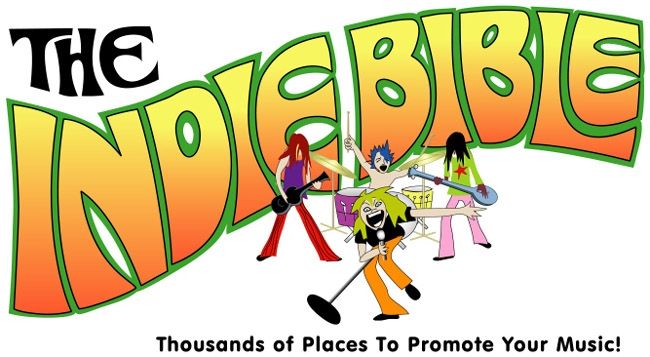 Playing in an indie band means you're dedicated to the independent spirit. The indie ethos defines your sound, your attitude and your approach to the essential tasks of management and promotion. Being independent, however, doesn't mean you have to go it entirely alone, and it doesn't mean you're not savvy enough to seek out the resources that can help you succeed in the music industry.
The Indie Bible is one such resource that promises to help you take your music career to the next level by giving you access to a wealth of assets. It connects you with radio stations, labels, distributors, online vendors and reviewers all over the world who can showcase your sound. The Indie Bible states its packages are affordable and will save you a lot of time. Let's look at what they can do for you and your band.
What is the Indie Bible?
The Indie Bible is an e-book and online database available (for a fee) via any internet-connected device, including smartphones. It's marketed to independent musicians of all genres, but specifically to artists who have already recorded a demo or CD. The Indie Bible has 16 searchable, sort-able sections, each dedicated to a different area of music promotion. Sections include radio promoters, music reviewers, management services, publicists, digital music distributors and promotional tools. The e-book and database also include more than 60 articles written by industry experts.
How Does it Work?
Purchase the Indie Bible and you can download the e-book and get access to the Indie Bible online via any computer or smartphone. Both formats allow you search, sort, filter and export information about some 9,000 music services. Its interactive features allow you to do the following:
Filter by 44 genres and more than 50 countries across the world
Connect to websites and send emails instantly by clicking on hyperlinks
Create your own personal database
Save searches
Export information to other programs
Create mailing labels
Should I Buy the Indie Bible?
Note that the Indie Bible is designed for recording artists, namely individual musicians or bands who have already recorded a demo. If you're not at that stage yet, get there before investing in promotion. When you have a recording ready to go and are itching to let the world hear it, then the Indie Bible's extensive resources will likely be valuable to you. But before you pull out your credit card, know that you can try the online version for free. Do so, spend some time investigating the product, and decide for yourself if the Indie Bible is the right investment for you.